Official medal of "Hai Haiduci! by Salomon"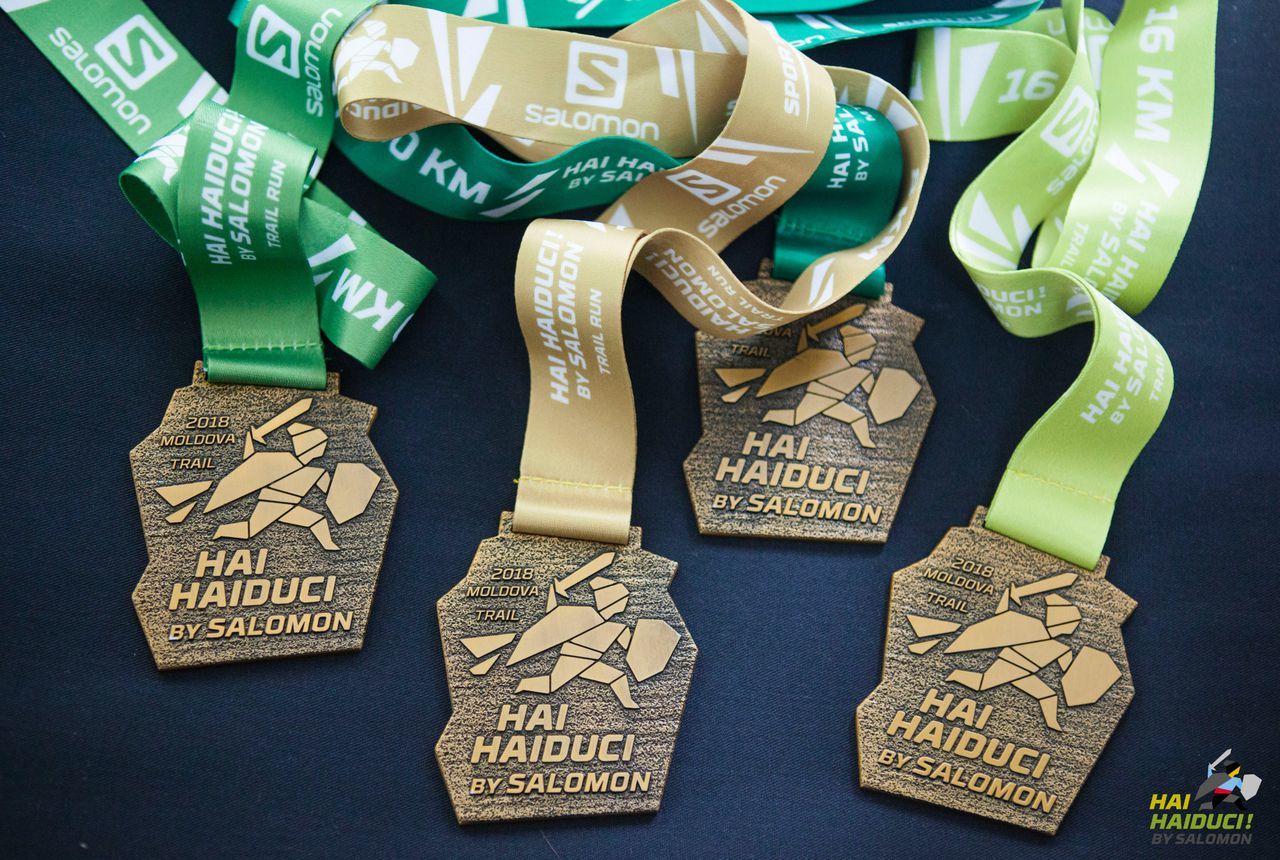 All participants who will cover the 30-kilometer distance in MTB ride and the distances of 8, 19 and 30 km in the trail race, will receive one of these medals. The design for both athletic disciplines is the same, only bands differ, depending on distance and discipline.
May you be reminded that the sports and music festival "Hai Haiduci! by Salomon" will be held on April 21-22. The program of the event includes not only sporting competitions, but also entertainment activities, shows and concerts.
Registration for the competitions is still available on haiduc.md website.