The family relay "Family Run" Hai Haiduci 2019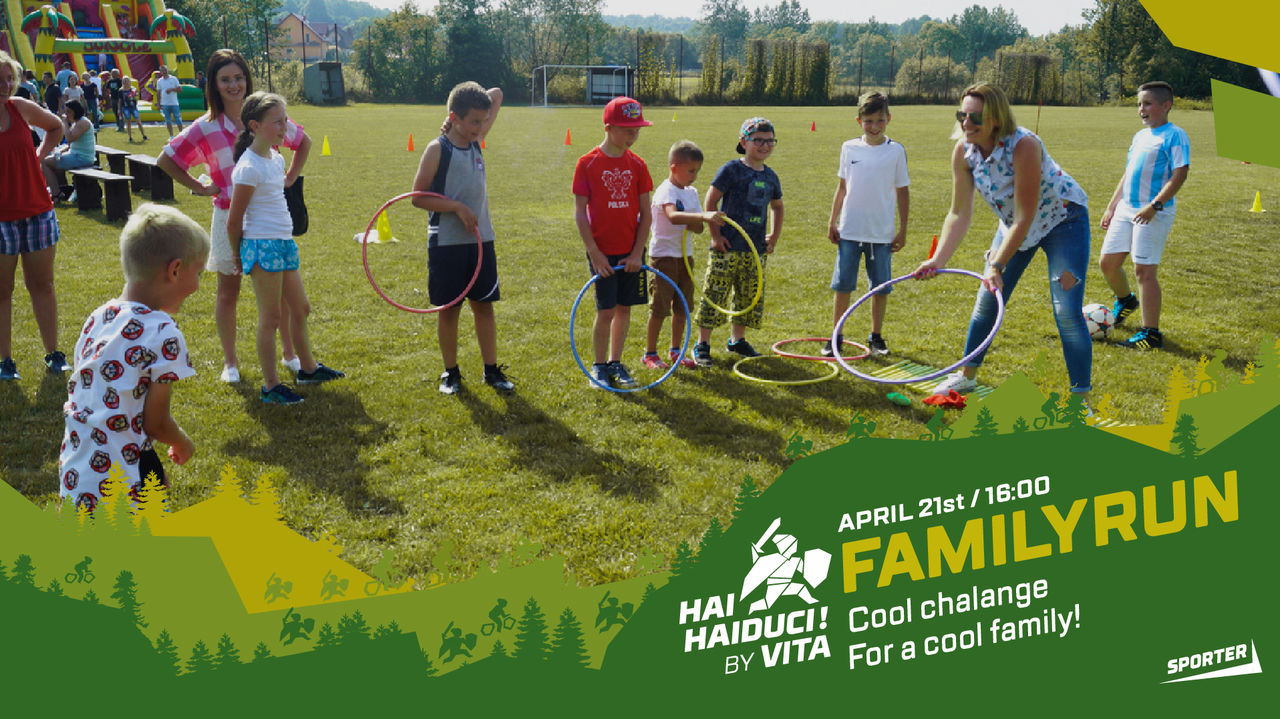 "Family Run" is a sports and entertainment relay race, which will be held during the "Hai Haiduci 2019" festival and will consist of various competitions. The distinct feature of the "Family Run" is the ability to take part in contests with the whole family.
Teams of 2-4 people (father, mother, children from 6 years) are allowed to participate in the "Family Run". The relay will consist of 4 stages, which are fun and non-standard games and competitions.
Participation conditions: the presence of comfortable outfit and shoes, as well as a team name.
Date and time: 21 April, 16:00
Participation fee: 100 MDL
Number of teams: 25
The main purpose of the "Family Run" is presenting the idea of the importance of developing relationships within the family. And the next thing is the opportunity to have a weekend full of fun with your family.
Participation in the "Family Run" will help all family members to show their ingenuity, strength, agility and endurance. Participants will once again be convinced that family happiness and success depend on the contribution of each family member. Participants will also learn how to build relationships and have fun along with other families, how to create exciting and special traditions within their own families.