Hai Haiduci BY VITA invites you to the first camping of this season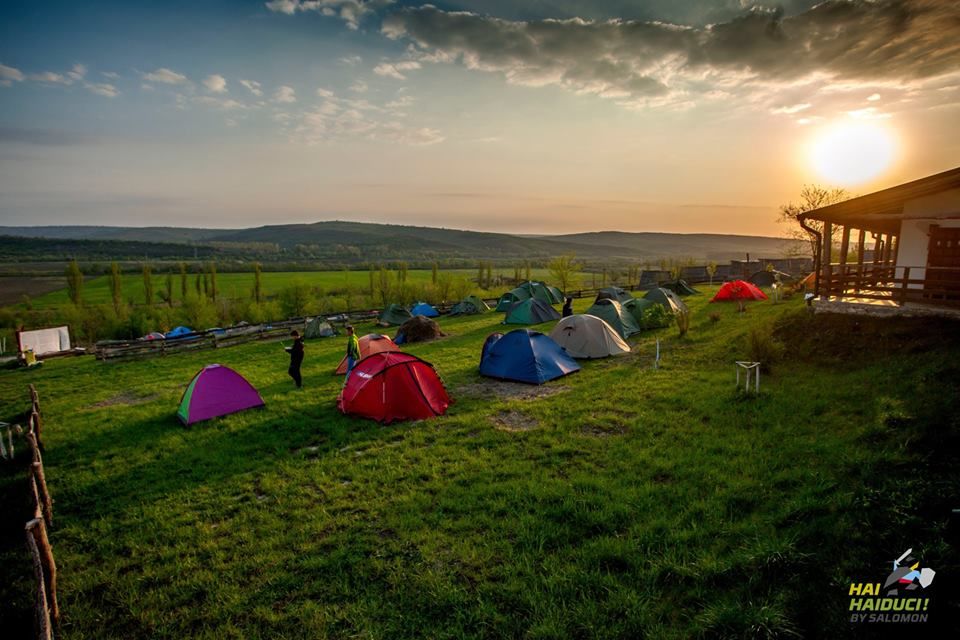 Surely, it's more comfortable to stay at home, lie in a warm and comfy bed, watching Netflix, but seriously, when was the last time you enjoyed the opportunity of sleeping under the starry sky? Or walking barefoot on cold and fresh grass, warming at a campfire, talking and laughing with your friends until midnight?
Between April 20 and 21, you have the opportunity to sleep under the sky on the territory of the ethno-cultural complex "Vatra", where the music and sports festival Hai Haiduci BY VITA will take place.
What do you need? A tent, a sleeping bag and a warm blanket.
Also, you should choose the right clothing (spring evenings are not as warm as summer ones) and take food supplies (certainly, you will have the possibility to eat somewhere within the complex).
In addition to the fresh air, the revived nature and the picturesque views you will be able to enjoy, there is another reason why it is worth spending a night in the Vatra complex. On the first day of the festival (April 20), a 30 km cycling race will be organised, and at night, the national singers, NaReDos, Lumea and Zdob si Zdub, will perform on the stage. On the second day of the event (April 21), all participants will cover the selected distance of the trail race: 8 km, 19 km or 30 km. The second evening of the festival will culminate with an "incendiary" concert by Sunstroke Project, Ionel Istrati and Etno Republic. The entry is free!
Moreover, runners and cyclists will benefit from free transport to the Vatra complex, and those who will not race, but still want to take advantage of the beautiful weather, to spend the weekend in the nature and to have fun at the festival with their friends and family, will benefit from round-trip transport, which includes a fee (25 MDL (~1 EURO) in one direction).
You will be able to depart from Chisinau to the ethno-cultural complex "Vatra" between 16:00 and 20:00.
The minibuses will await you at: 1, Dimitrie Cantemir Square, Chisinau, (SA Topaz).
Also, if you change your mind and do not want to sleep in the tent, you will be able to leave the Vatra complex between 16:30 and 00:00.
Contact number of the transport company: 078877227 - Natalia
You still have some time to register for the music and sports festival Hai Haiduci BY VITA! For more information, visit:
https://haiduc.md/en/
.