How to get a 23% discount for Sporter events on Black Friday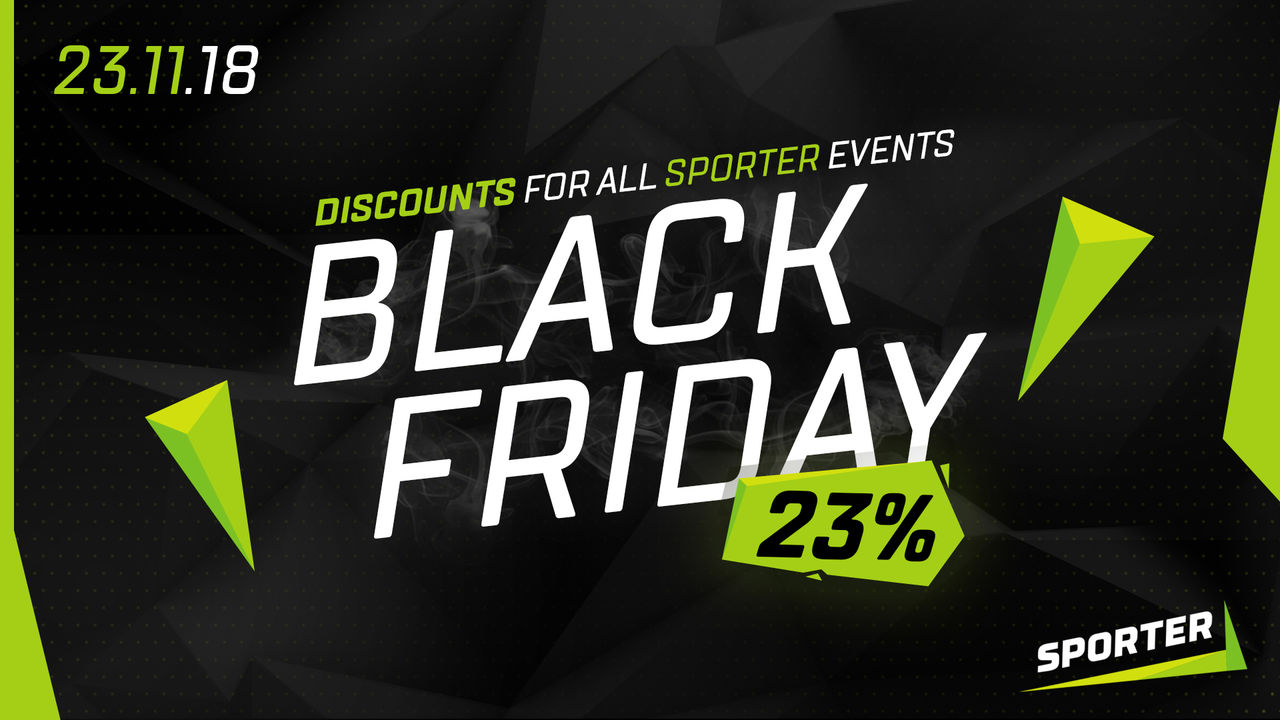 "Black Friday" is certainly the most anticipated Friday of the year. On this day, you can make purchases at incredibly low prices. Especially for the occasion, the public sports organization Sporter has prepared for you not just a promotion, but a whole parade of discounts.

On Black Friday, which is 23 November, from 10:00 to 23:59, all sports enthusiasts and those addicted to a healthy lifestyle will have the opportunity to register for Sporter events and pay a starting fee with 23% off. Discounts are valid for the following sporting events: 
 — Hell Run;
 — Sea mile;
 — Hai Haiduci;
In order to get a discount, apply your voucher as you register for a certain event. The promo code will appear on November 23 on the Sporter.md homepage.
Don't miss your chance!