Salomon: winners know what to choose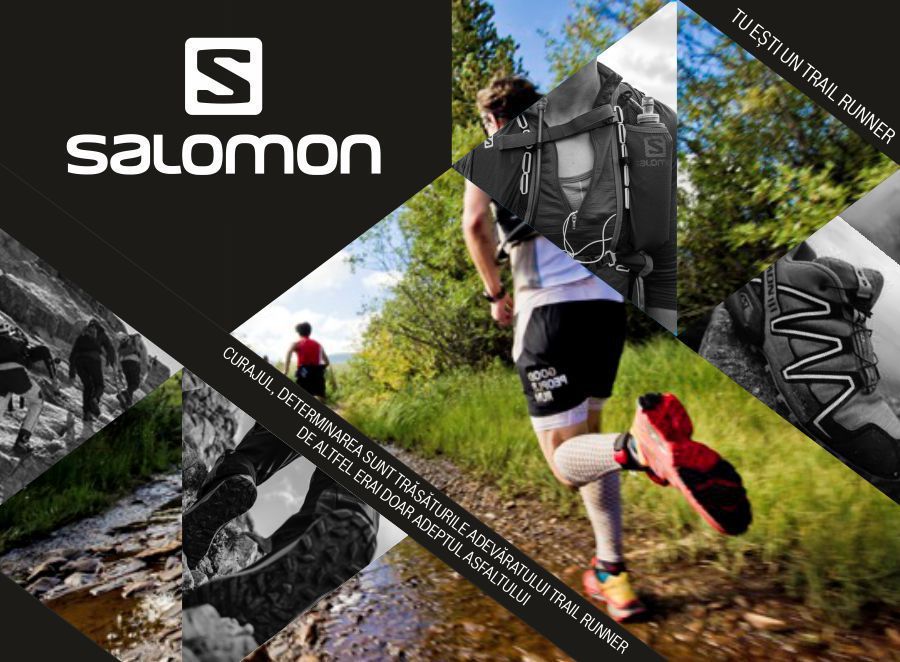 Are you coming to the trailrunning race "Hai Haiduci by Salomon" due on April 22? World brand SALOMON, Title partner for "Hai Haiduci by Salomon", will help you become a winner!
In 2008, young athlete Kilian Jornet was the first to completely run the Ultra-Trail du Mont-Blanc race. He was wearing a pair of Salomon Speedcross.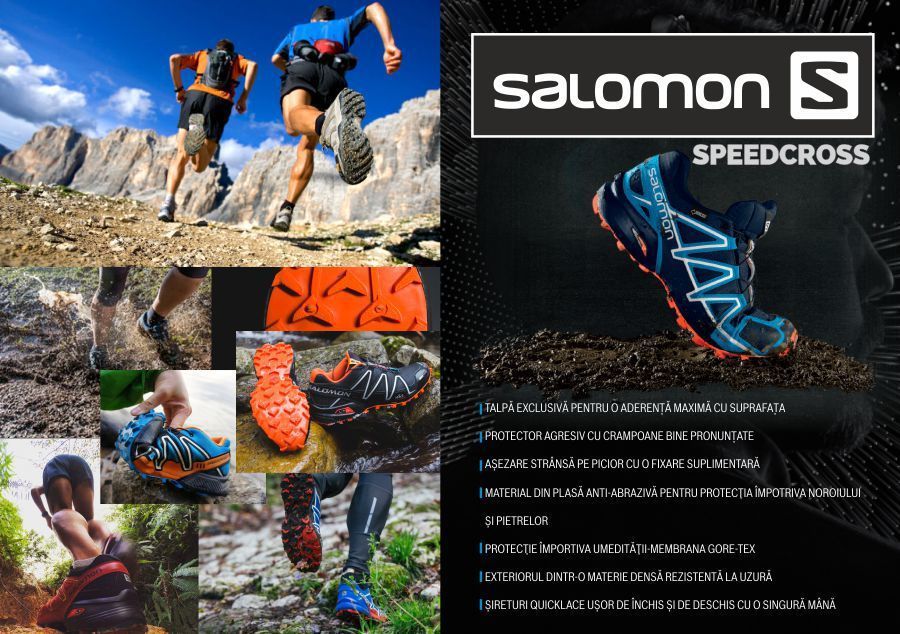 Since then, Salomon and their Speedcross model have become the benchmark in the world of trailrunning. Brand credo is maximum protection of the foot with the minimum possible weight.
Winners of trailrunning competitions choose SALOMON shoes. It's high time to choose the right trailrunning shoes, as the wrong pair of footwear can cause you many troubles, up to quitting the race because of an injury.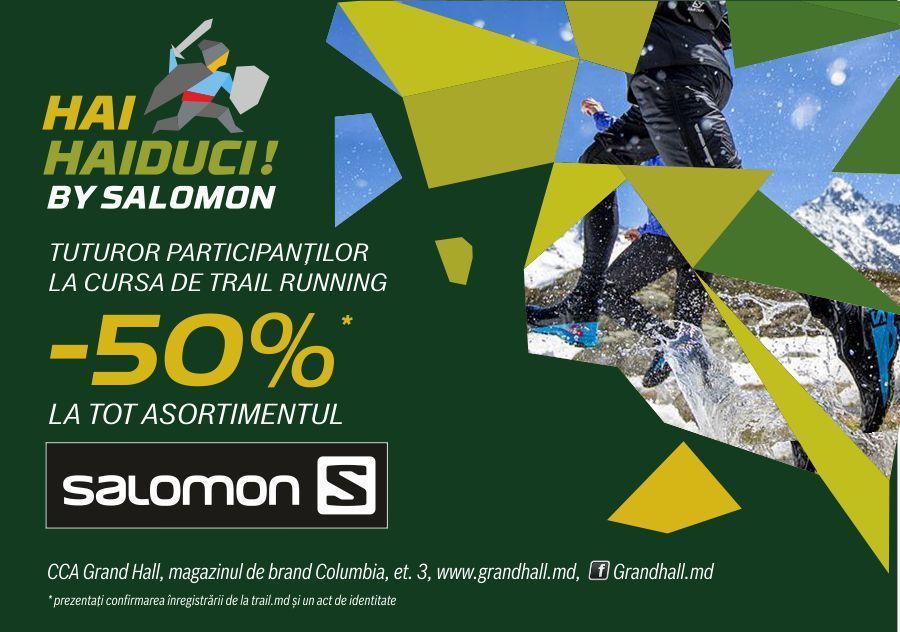 It's hard indeed, and it's true that on your trail you can start yelling because you feel weak. You may even feel you hate running. But only at the finish line you realize that it was your best adventure and you want more. In trailrunning it always happens that when you're stuck over head and years, you can handle it.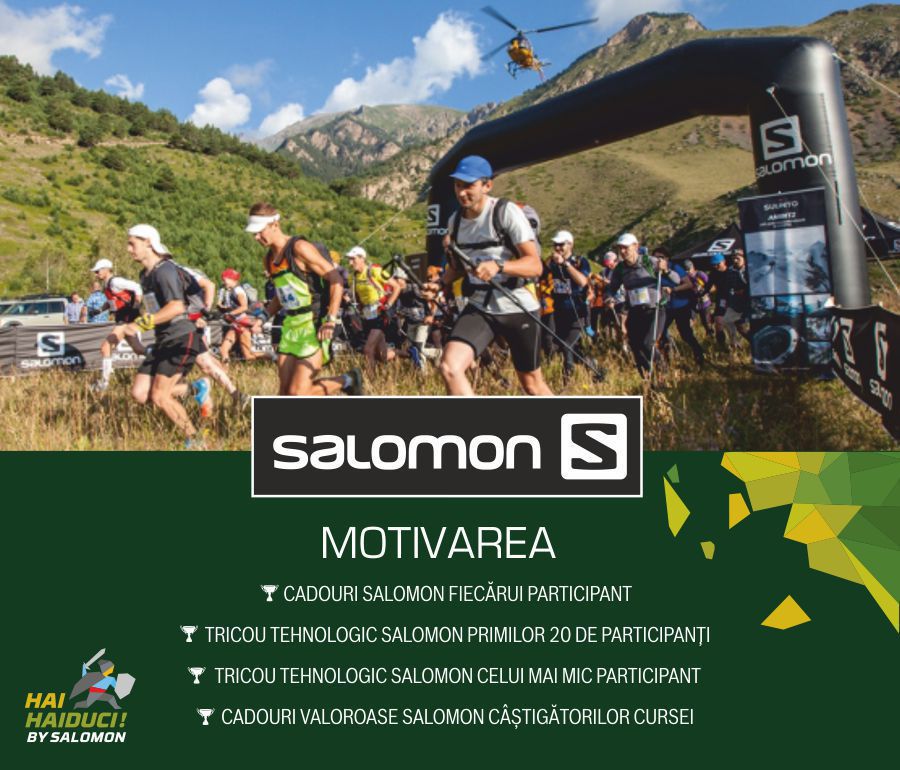 We are expecting you in Grand Hall Shopping Center, Salomon brand store, 3rd floor, with a 50% discount on all Salomon products for all participants in "Hai Haiduci by Salomon". See you on April 22nd at "Hai Haiduci by Salomon" trail run!